I think every room needs a little bit of natural texture.  Add that to a beautiful pattern, and Chinese shutters become a great option for wall art.  I used a set (that I found at the flea market) for a client's long living room wall a couple of years ago:
I love the intricate detail of the ones I've been seeing.  But, I don't necessarily love the prices.  Though not a bargain, here are a few of the "less expensive" options I found when searching Ebay: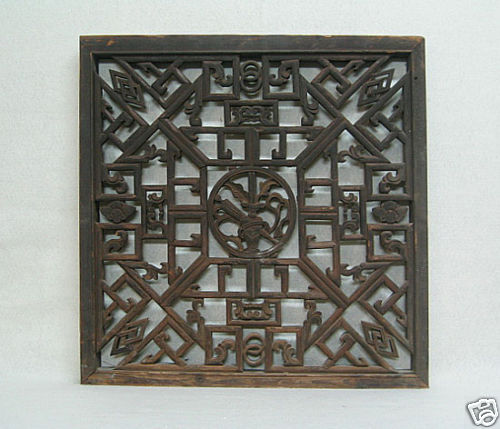 West Elm also sells a fretwork mirror that has a similar feel:
Just a little something to keep an eye out for in my never ending hunt for treasure. . . Have any of you spotted some (reasonable) options for these or something similar?
.