A couple of weeks ago, I sent this photo of our house to Michelle:
And, this is what she sent back to me:
Michelle Schneider is a watercolor artist, and I'm a little in awe of her talent.  Each of her paintings tell a story.   She sketches, paints and even uses her grandmother's old scrapbook pages and sheet music in some of work. 
Want to see Michelle in (high-speed) action?  Watch how she created our house portrait:
I love the little personal touches that she adds.  She can include your pet and does hand lettering . . . (She even painted our blue adirondack chairs in the front yard where we sit and watch many soccer games.)
Besides house portraits, she paints a lot of other things:
Glimpses of her workspace from her blog.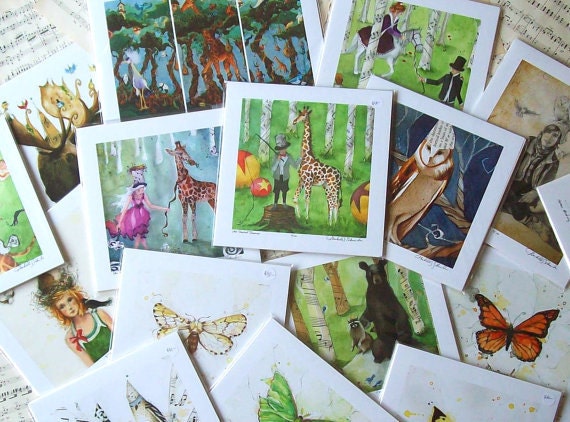 I love how she made our house look like a page from a storybook.  Thanks to Michelle for painting our home.  You can see more of her work on her web site and in her Etsy shop.