I guess in a perfect world, we'd all have gleaming white kitchens.  But, in reality, some of us have spouses that don't see the point in painting "perfectly good cabinets", or we're renters who just can't make those kind of cosmetic changes, or we can't invest the money or time . . . Or, (gasp!) we don't really even want a white kitchen.
A question I've heard over and over again is how to update a kitchen with oak cabinets, if painting them is out of the question.  So, here's what I would do:
I'd go for high contrast on the walls.  My pick would be charcoal gray.  More traditional colors like yellow-gold or red can tend to make oak cabinets even more yellow but a deep gray will tone that down.  At first, I didn't even notice that it looks like they left the original hardware on the cabinets in the photo above.  I also love how this homeowner used a modern white table.  All of it goes against the traditional oak cabinets, and it somehow all works.
Choose only a small portion of the cabinets to paint.  Okay, I know this post is about how to work around your oak cabinets without painting them, but this is something to consider if a little bit of painting is an option.  This helps to break up some of the wood and is a fun way to incorporate another color in your kitchen.
Don't forget about your lighting.  Changing outdated lighting is a quick way to update your kitchen.  I would go for something simple with more of an industrial feel to go against the traditional cabinets.  New pendant lights can be a fairly inexpensive update.  Here's one that's similar to the pendants in the above photo: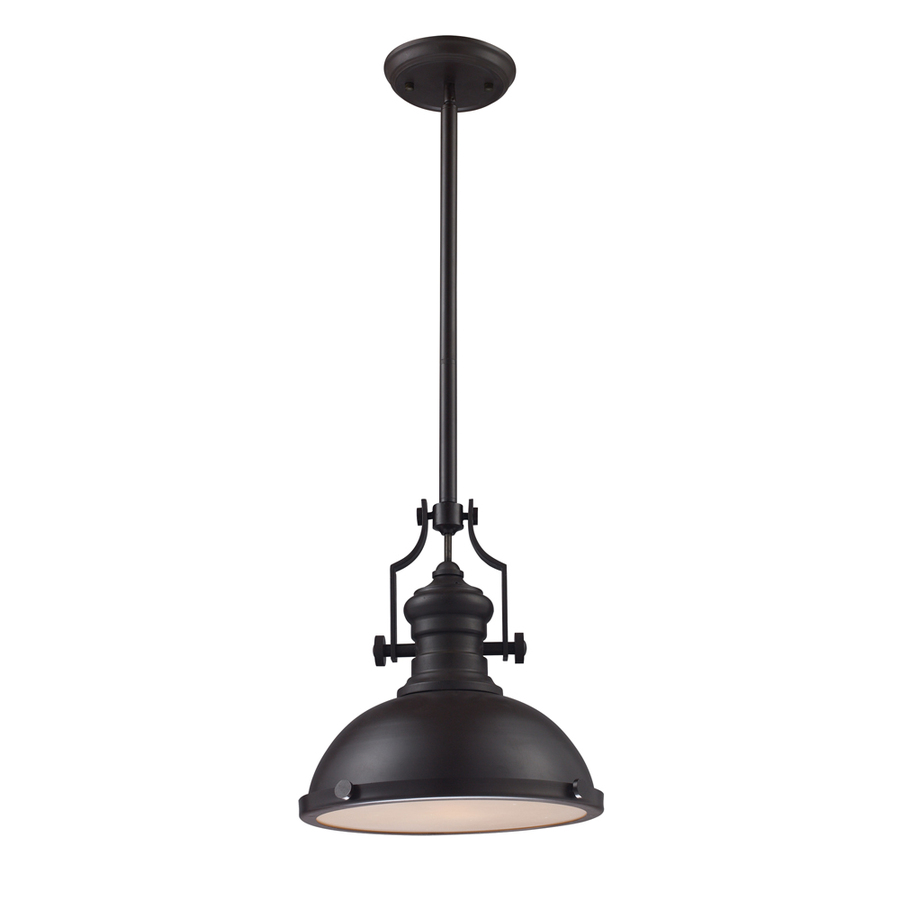 Are you living with oak cabinets?  How have you made them work?  I'd love to hear your feedback on this.