I've never personally met my blogging friend, Edie, but I'm pretty sure I could show up uninvited at her house anytime (with all of the kids), and she'd let me stay and fix us dinner.  She has hospitality down pat.  In fact, she's just finished an e-book on it: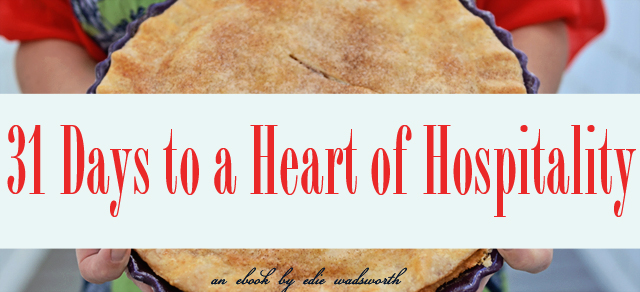 You  might think it's just a book about stocking a perfect guestroom or setting a beautiful table (and she does include all of that), but what I loved most about her thoughts on hospitality is that it's less about what you "do" or "have" to get ready for guests and more about the attitude of your heart.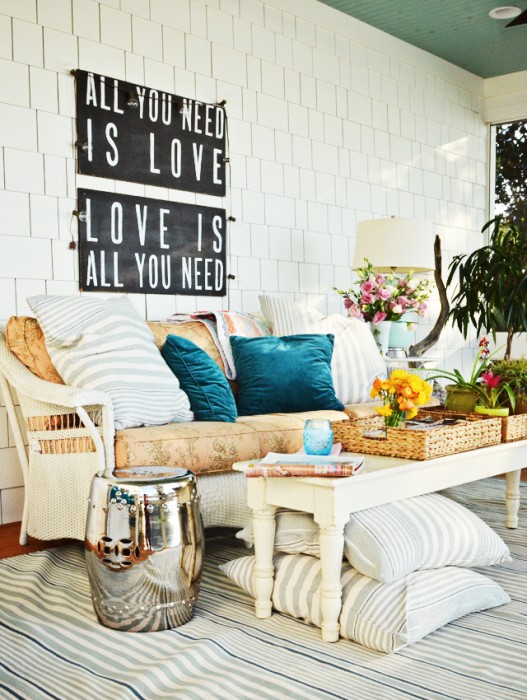 Another thought in the book that I love is that hospitality doesn't just apply to friends or company, but it should really start with my own family, and making our home a happy place for them by giving them myself.  It's the whole Mary/Martha quandary that I struggle with.  I long to be a Mary who craved a relationship with Jesus (and would've probably spent more time just playing with her kids).  But instead, I can't seem to sit my Martha self down most of the time because there's always "stuff" that needs to get done.  I'm working on that. . .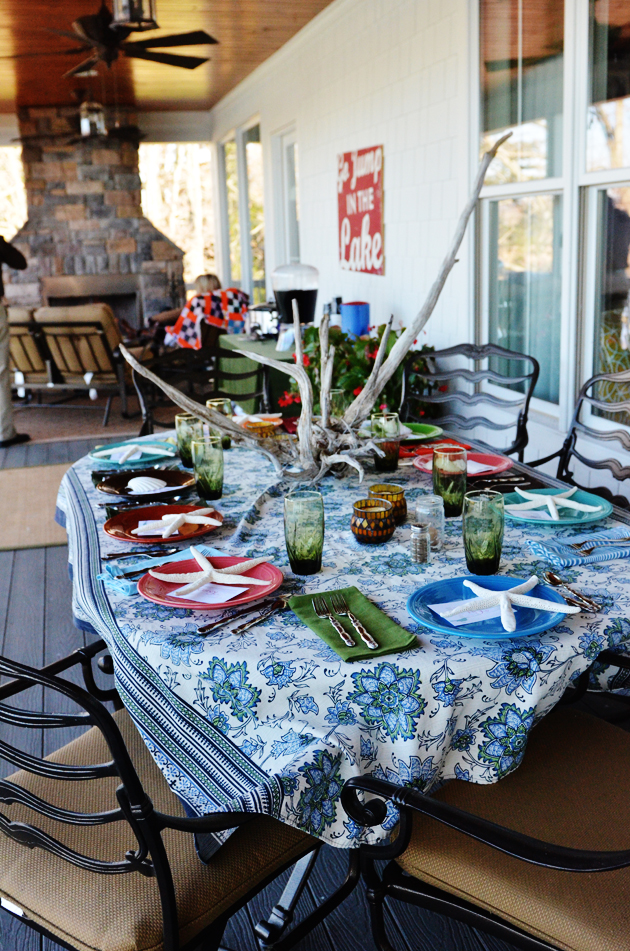 She also shares practical (and fun) stuff like her favorite chocolate chip cookie recipe, a long list of meal ideas for company, how to set up a baking station and her favorite wardrobe staples.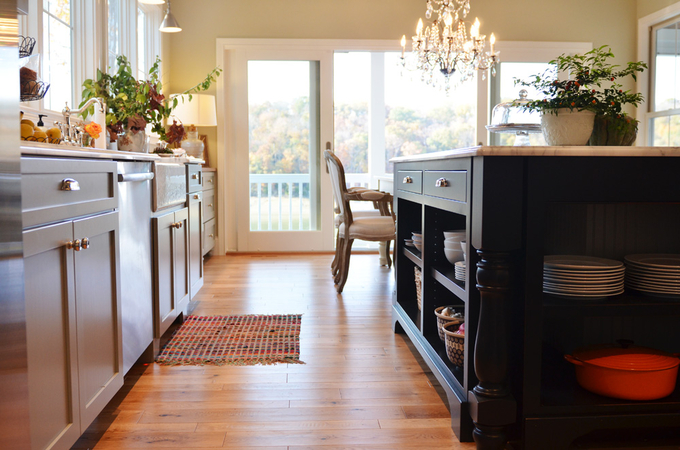 (all photos were taken from Edie's blog, Life in Grace)
And, what makes Edie's heart for hospitality even more amazing is her story.  You can read all about it here.
Go here to purchase a download of the e-book for $5 .  It's worth every penny.