It should come as no surprise that I'm finding it easier and easier to shop online for my house these days.  It's that, or take five kids with me to TJMaxx. . . Now, that would be a treat! 
The world of online shopping no longer means that you will have the same Pottery Barn pillow as everyone else (not that I don't love Pottery Barn pillows!).  Flash sites with their ever-changing and one-of-a-kind items have changed all of that.  Not to mention what you can find from other shoppers who go out and search for unique pieces for you and sell them on sites like Etsy and Ebay.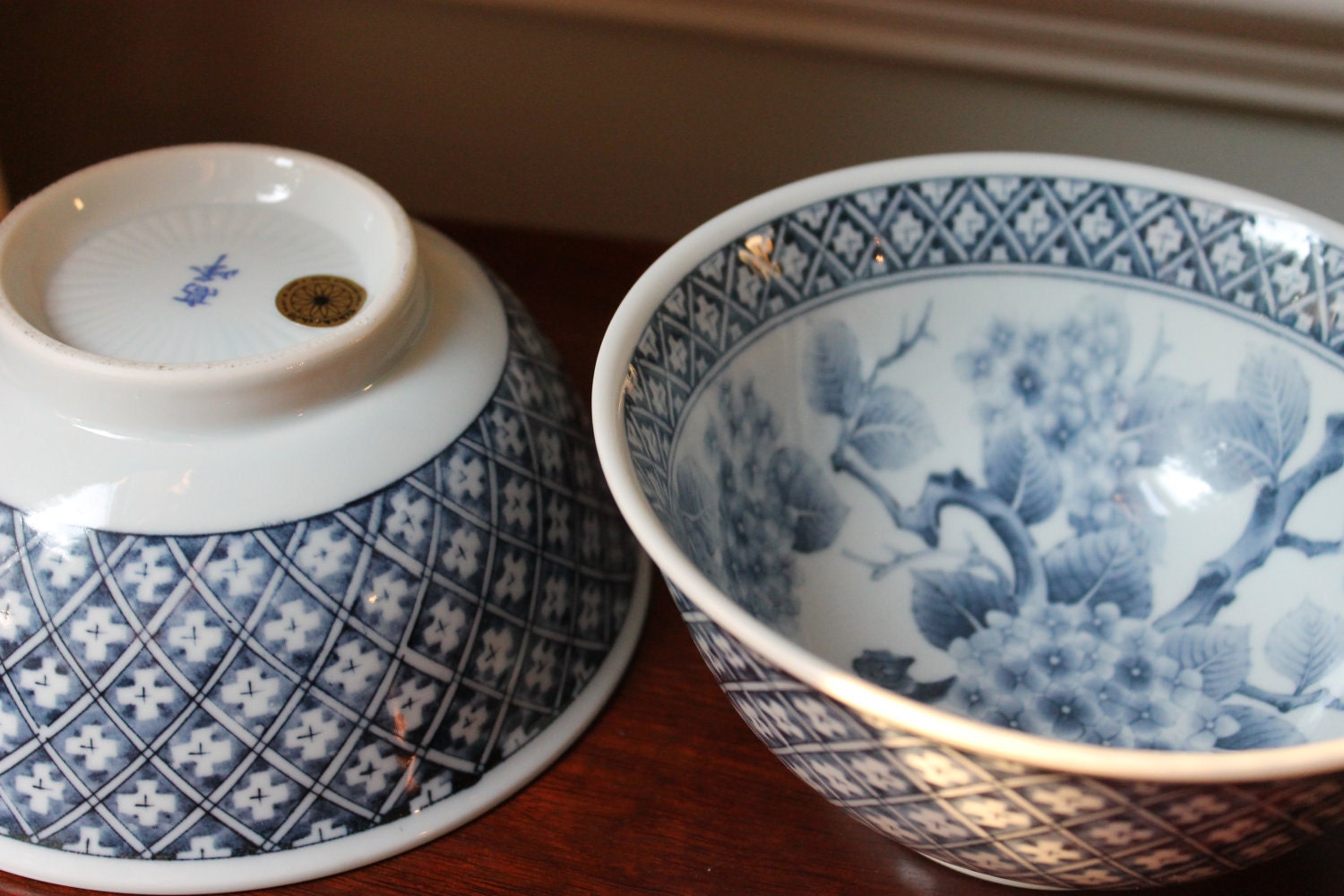 A pair of pretty chinoiserie bowls I've been admiring on Etsy
The downside, of course, is that touch and feel element of in-store shopping is missing—which can lead to guesswork.  And, returns can be a pain to repackage and costly to ship back.  (I'm so bad about keeping and not returning, even if I'm not 100% sure about something.  Are you?)
 fabric from here (and a quick look at my girls' headboards)
It's also interesting to think about how people's homes have changed in the last decade or so thanks in large part to accessibility to online shops.  No longer are your big ideas limited by your geography.  Do you ever wonder what your home would look like if we didn't have access to all of the online shopping sites that we do now?  (Not to mention inspiration via blogs, Pinterest, etc.)
 Rug from Overstock; Nightstands and curtains from IKEA
And,of course, there's the thrill of getting a package in the mail or on your doorstop.  (Surely I'm not the only one.)  Like a little present (that you picked out and paid for yourself).    
But, without a doubt, the best part of shopping online is playing in the peanuts once your packages arrive.
When it comes to decorating your home, do you find yourself shopping more online or in-store lately?
PS—Speaking of online shopping, check back tomorrow for my Send Me a Picture series.  Bloggers will be sharing the last online purchase they made for their homes.