As promised, here are more pictures of the Southern Living Idea House, thanks to our sweet friend and babysitter who went a couple of weeks ago.  I know you've seen most of these spaces in the magazine already, but I always think it's fun to see the rooms from different angles.
That's one thing about idea houses/home tours.  It's always hard to pretend like I live there with all of those ladies and their purses in "my" living room :)
The dining room was one of my favorite spots.  Just goes to show that a really simple centerpiece can be beautiful.
I love the dark powder room, but wasn't able to find the name of the paint color online.  Anybody know?
Such a sweet nook at the top of the stairs—with my current favorite IKEA chairs:
View looking down from the same nook:
Love the fabric they used for the bedroom.  My sitter was kind of enough to point out that it's from IKEA:
This shower curtain!  So simple.  So pretty.
And, love the wire baskets for laundry room storage. . .
Ebay has a lot of these (search "locker baskets") but they seem to be a pretty hot item.  I'm putting these on my flea market shopping list.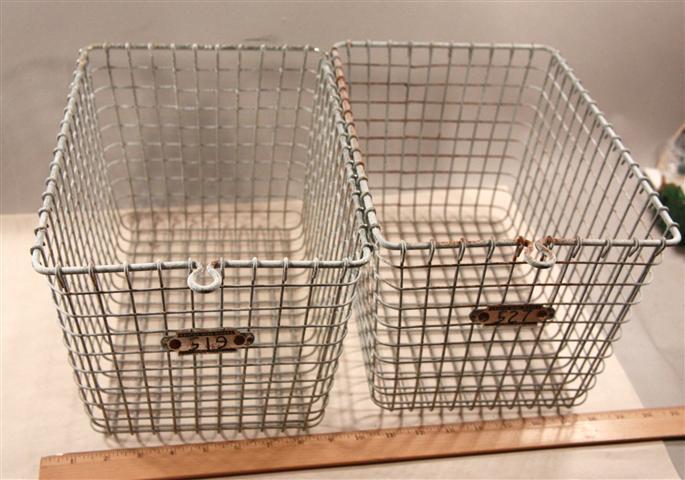 Another picture of the drapes on the door that I blogged about the other day:
And some outside shots:
And, just for fun, I grabbed this photo from the Tracery blog so we could see a comparison between a "real life" shot of the room versus the magazine cover.  Amazing what small touches of pink and green in the right places can do:
What was your favorite part of this year's Idea House?