Another experiment in using what I have. . . . Remember the brown chair and ottoman I had in the corner of our last family room? 
We've been using the ottoman in our new family room, but the brown was a little heavy with the white slipcovered chairs. 
I've also been wanting to add an animal print somewhere in the mix.  So, I ordered a yard of this fabric: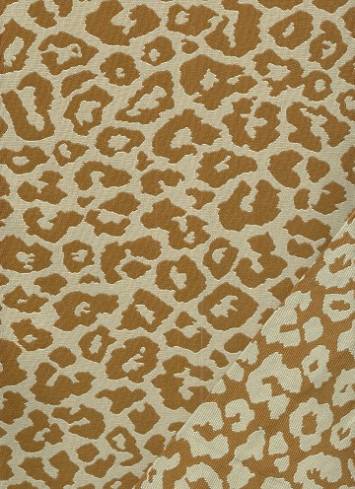 (Now on sale for less than $17/yard.)
The new, improved ottoman:
This was another project I recruited my aunt's help for while she was visiting.  Since I'm never great at neat corners, I grabbed the camera and documented her process.
Start by stapling the sides:
Fold and staple corners next:
She measured the same distance on each side of the corner, marking the fabric where she would fold:
Folding up and stapling the sides:
The finished, neat corner pleats:
On another subject, I've had several questions about the jute rug we ordered from Pottery Barn and how it's holding up.  I'm happy to report that it's still going strong.  It's taken a lot of abuse from our kids (some of which is probably too gross to mention)  and still looks great.  I occasionally have to trim a few stray strands here and there, but nothing major.  So, after 10+ months of use in our very busy house, it gets two thumbs up from me.