A couple of months ago I won a giveaway on Rene's blog for some cute burlap placemats from her Etsy shop: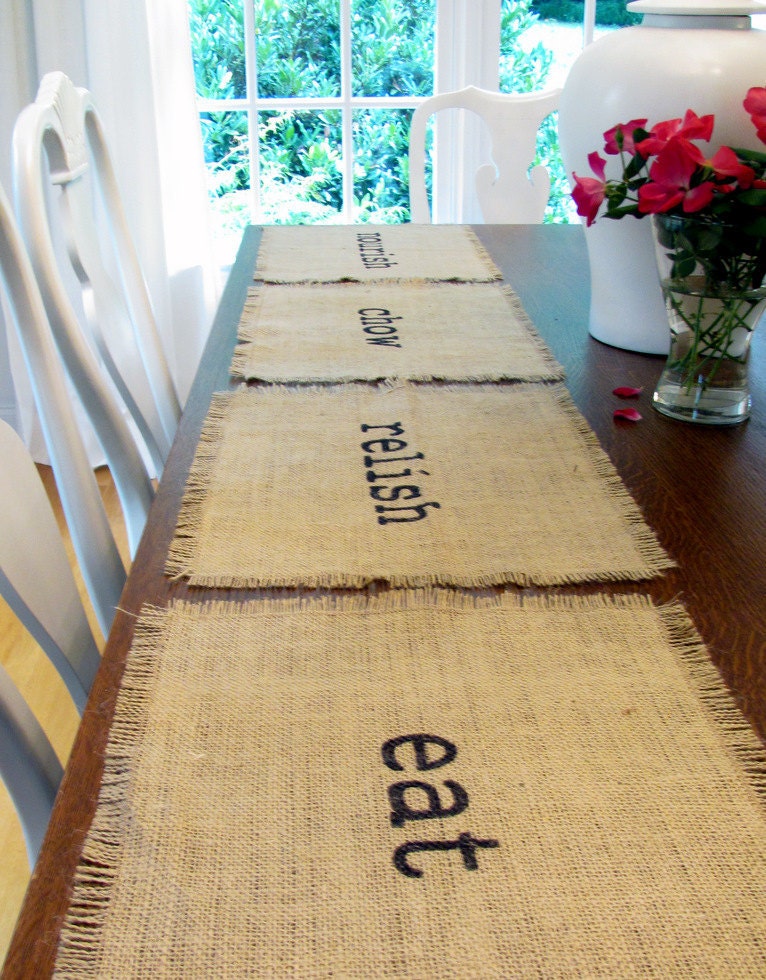 photo via Cottage and Vine
Since I knew they were destined to get trashed on our table, I opted to frame them for our kitchen instead:
I used inexpensive frames (with mats) from IKEA. I love the texture and simplicity of the placemats. . .
On another note, my sweet church friends threw me a baby shower yesterday.  I felt very special and am so appreciative of them.  And, I had to share a picture of these onesies that we received.  If you've seen pictures of my girls, you know these are perfect for my babies :)
Happy Monday!,