Let me start this post off by saying that everyone is entitled to their own opinion.  I just happen to find some opinions more "interesting" than others. . .
When I read this Elle Decor online article last week (found via Twitter by a fellow blogger), I have to admit it ruffled my feathers a little. 
They asked five design experts their opinions on the "trends" that are over. While I did agree with a couple (designing for form rather than function, for example), there were two comments that I just had to blog about. 
Here's the first via Mary McDonald (who I actually found really amusing on Million Dollar Decorators . . )  :
"It's time to retire brightly lacquered Hollywood Regency furniture, says decorator Mary McDonald: "I think we all have seen enough garage-sale junk sprayed in high-gloss Skittles colors to last through the next century."
Oh dear.  Can I just tell you how much satisfaction it gives me to actually find a great piece of "garage-sale junk" and paint it a bright color?  She might be shocked and appalled, but it makes me totally happy.  And, I'm pretty sure there are some other bloggers (who like me, aren't on million-dollar budgets) that would agree this trend is here to stay.  In fact, there are several who have built successful businesses out of painting these finds the colors of the rainbow.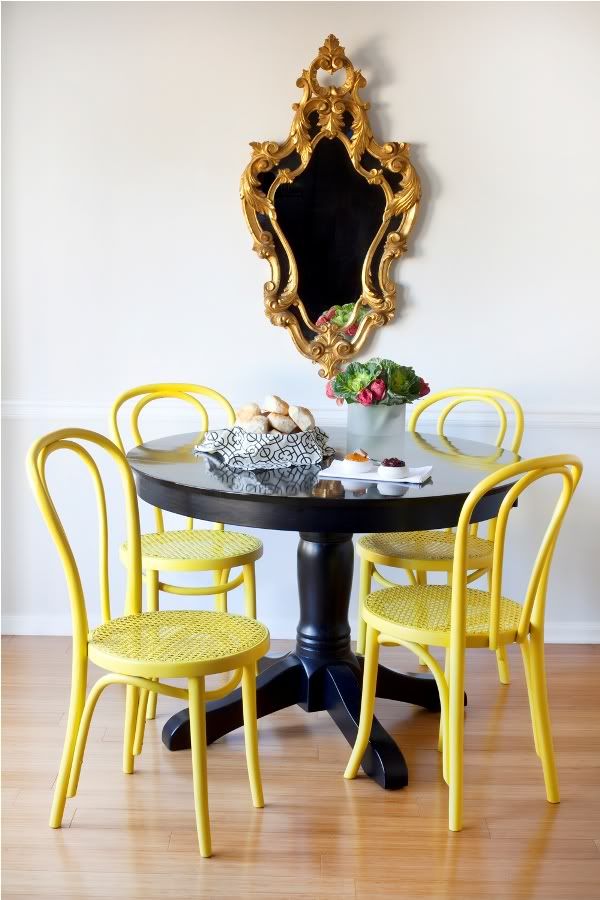 The second comment that got my attention was this one from Sheila Bridges.  (I checked out her portfolio, btw, and she's not decorating for folks on tight budgets, either.)
 "The DIY craze has run its course, says decorator Sheila Bridges, who has seen her share of "earthy, handmade concoctions. Just because it can be reclaimed doesn't mean it should be."
And I thought being "green" was now trendy. . . If she thinks DIY is over, I'm guessing she doesn't follow some of my favorite bloggers.  Reclaimed, repurposed, recycled—I think it's pretty exciting to see what some really creative people are coming up with: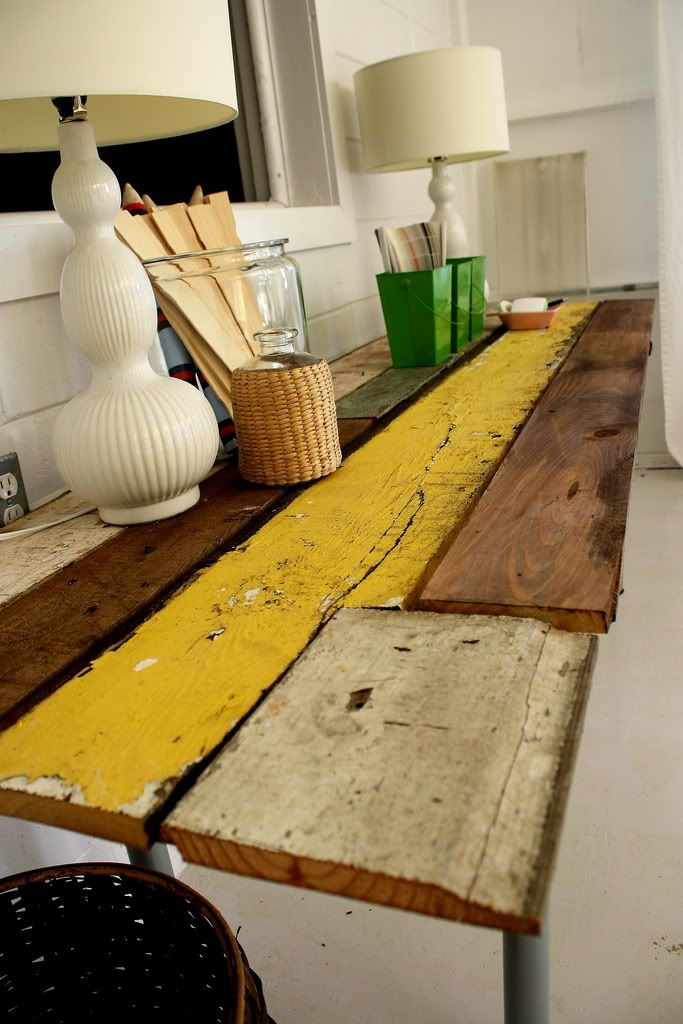 Like I said before, everyone is entitled to their opinion, and I get that there are people with all kinds of budgets out there.  I just found these specific comments pretty surprising.  Maybe I'm just way behind on the "trends."  :) 
And, now for the million-dollar question . . . What do you think?